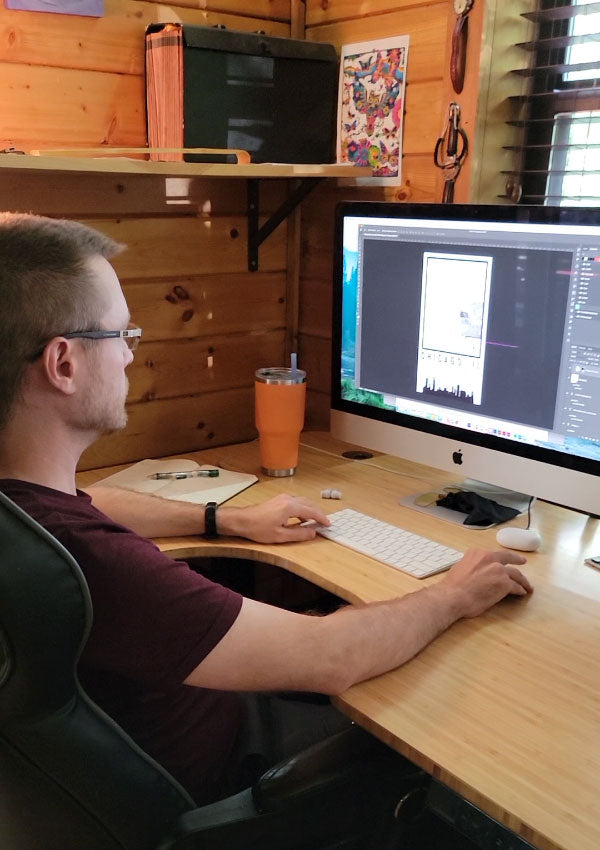 Thank you!
I will begin working on your digital mock-up as soon as possible and will email or text it to you when it's complete. I may reach out to you if I need clarification on anything. 
Once you have received the initial mock-up of your custom location wood map, you'll let me know if it's good to go, or if you need any edits. I will kindly invite you to make your purchase prior to initiating any substantial revisions or before beginning work on the physical map. It is important to note, however, that I am committed to ensuring your satisfaction, and should we encounter any challenges in achieving the desired map design, a money-back guarantee is in place.
If you have any questions, please feel free to email me at greg@gloebickwoodworks.com
Get In Touch
What Our Clients Are Saying
I love my custom map from G. Loebick Woodworks! It was a great experience working with Greg on customizing a map for my home. Every time I look at it it makes me feel special because I know how much care and love was put into making it and is a map about something I love, my home.

STEVE L.

Exquisite Craftsmanship and Heartfelt Artistry! I am beyond thrilled with the breathtaking wooden map of our cherished family property in Lake Placid, NY, expertly created by G. Loebick Woodworks. The attention to detail, the intricate carving, and the sheer artistry that went into this piece are truly remarkable. This map is not just a masterpiece of wood, it's a heartfelt tribute to generations past, a symbol of our family's heritage dating back to the 1800s. It is obvious how much love and dedication went into its creation. Thank you for preserving our history and crafting a treasure that will be cherished for generations to come. It's not just a map; it's a work of art that has found a special place in our hearts and home.

ALISON G.

I Love my beautifully handmade map. The land has been in my family since the 1840's and I now live on it again. It's HOME! Check this guy out. He is an awesome Veteran ❤️🇺🇸💙 and very talented. The quality of his work is amazing with great details.

5 stars Thanks Greg Loebick


TRICIA C.