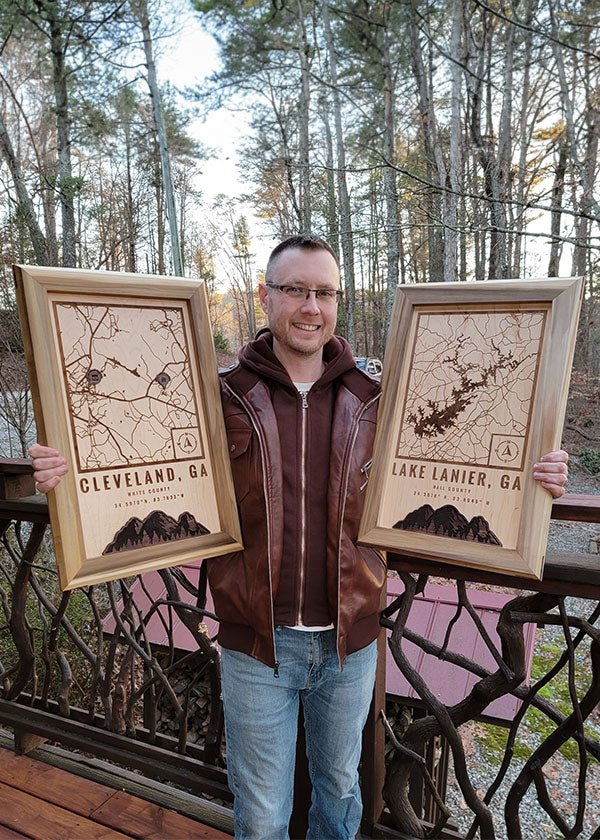 About The Business
G. Loebick Woodworks is a small woodworking shop owned and operated by me, Greg Loebick. We specialize in custom location wood maps that go perfectly with any home or office aesthetic. They're certain to be the talk of your next get-together. Our maps make the perfect gift for the hard-to-buy-for, anyone that wants to memorialize a big event, or home décor enthusiast.

We also make tables, humidors, boxes, desktops and much more. We even take custom orders. Just click on the "Contact Us" form below to start a conversation and let's see what we can make for you.

Or you can always email us at greg@gloebickwoodworks.com 

About The Owner
After more than 10 years of experience in the print and graphic arts world, I decided to pursue a different avenue of creativity, woodworking. I've always had a passion for quality, handmade items that can stand the test of time. Designing professionally has given me the experience to bring out the natural beauty of a piece while also making it highly functional.

I currently reside in North Georgia with my wife, April, (who helps out in the shop a lot) and my two corgis, Bean & Scotch (who help out much less).
SCHEDULE A DESIGN CONSULT